What is the most effective way to insulate, while also eliminating corrosion in the ducts of air conditioning, refrigeration, and ventilation systems?
ThermaCote® reduces the temperatures in your HVAC-R ducts, while simultaneously preventing condensation & moisture build up.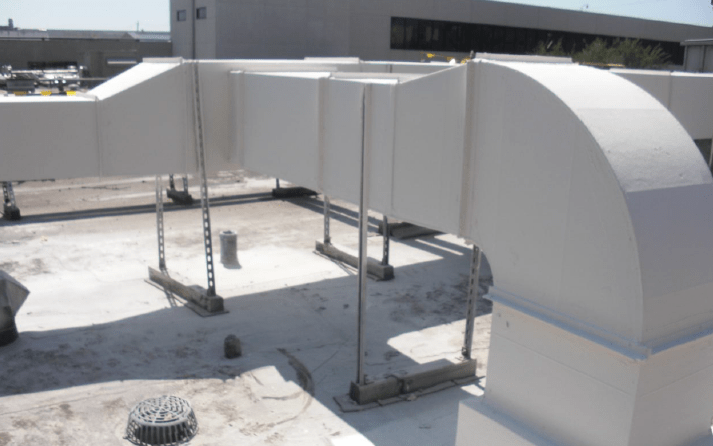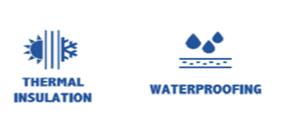 How does ThermaCote® reduce condensation and moisture?
The risk of humidity increases as the temperature difference between the interior and exterior of the duct grows.
Duct insulation falls off as result of condensation and corrosion under insulation. Rust is produced by condensation and moisture inside insulating materials. Condensation occurs when the amount of moisture in the air is higher than the volume of air can absorb. This is usually caused by the cooling of warm, humid air, so excess moisture condenses on the wall of the duct. Condensation starts when you have more than 10°C difference between inside and outside of the duct.
If you want to protect your existing HVAC-R duct-work or considering a new system, you should seriously consider applying ThermaCote® on your ducts. ThermaCote® reduces surface temperature by 38%, therefore eliminates condensation of your HVAC-R ducts.
By reduction of the surface temperature by 38%, the difference between inside and outside of the duct is close, ThermaCote eliminates the condensation, reduces humidity and prevents the rust on the HVAC-ducts.  Too it reduces maintenance costs and eliminates radiant heat from hot ducts. In addition, ThermaCote maintains the temperature inside by controlling heat losses. Furthermore, the elimination of fiberglass reduces the size of space needed for installation. ThermaCote is approved by the European Cool Roof Council. It increases the insulation and solar reflection; hence it protects and extends the lifetime of your roof and their equipment.
More advantages of ThermaCote®:
Thermal insulation of roofs and facades.
saving up to 40% energy
Increases efficiency of HVAC-R systems.
Increases efficiency of PV solar panels.
Quick application
Durable and Quality